Dr. L. NGUYEN & Dr. G. ASTOLFI
Peri-oral and Facial Aesthetics: The Future Is Now
October 21    16:00 – 17:30
"With the momentum of exponential growth in non-surgical procedures for facial rejuvenation in the last decade, the trend is expected to grow upward well into the future.
More and more dental patients seeking cosmetic dentistry present with existing facial treatment or intend to do so in the near future.
In this presentation, Dr Nguyen and Dr Astolfi will outline different types of non-surgical treatment for facial aesthetics and peri-oral enhancement, namely cosmetic injectables and laser skin rejuvenation using dual wavelength dental laser.
Dental and facial examination for case selection, timing of treatment, safety and legal considerations will all be discussed in this presentation.
Further details on techniques, materials for selection, handpieces for laser treatments and suitability of different wavelengths for different targets of treatment will be discussed in the Pre-Congress Workshop."
Peri-oral and Facial Aesthetics – Conventional vs Laser Treatments
"Facial Aesthetic Rejuvenation – Applications that enhance cosmetic dentistry using the existing hard and soft tissue laser"

Workshop
October 20    09:30 – 18:00
Morning Workshop: Prersented by Dr G Astolfi MD Milan, Italy "Combined use of HA, Calcium Hydroxyapatite, and Botulinum Toxin for the aesthetic correction of congenital and acquired facial dysmorphisms, aesthetical problems, and disharmonies"
Introduction – The use of Aesthetic Medicine, and thus non-invasive methods for wrinkle correction and volumetric restructuring of the face, is on the rise at the expense of surgical methods. The presence on the market of increasingly reliable and high-performing fillers allows us to obtain very effective results, also in combination with botulinum toxin, for the aesthetic correction of dysmorphisms, aesthetical problems, and facial disharmonies without having to resort to surgical practices in many cases. A careful examination of the patient's characteristics allows us to propose non-invasive interventions aimed not only at "facial rejuvenation" (the reason why patients turn to the aesthetic doctor) but also at the correction of congenital aesthetical defects (class II and III occlusal classes), or acquired ones (due to trauma, dental avulsions, prosthetic dental, maxillofacial, gnathological, orthodontic interventions, etc.).For these reasons, Facial Aesthetic Medicine can represent an important complement to dental practices for a complete path of treatment aimed at recovering the function and harmony of the face. In conclusion, it can be affirmed that the beauty and pleasantness of the face are linked to the harmony of volumes and proportions and cannot be dissociated from function. It is in this direction that our interventions must be oriented.
Materials and Methods – calcium hydroxyapatite, monophasic polydensified HA, botulinum toxin, different syringe types and gages. Case assessment for material selection is based on cephalometric analysis, lip proportions and shapes, dental arch morphology, patient's taste and expectations. Selection of injectable materials and techniques based on locations of facial hard and soft tissue deficiencies or ageing will also be discussed. The treatment is carried out on an outpatient basis, in a suitable environment, by means of multiple injections, with the possible assistance of local anaesthetics.
Results – The result is immediate, linked to wrinkle filling and volume recovery, as well as aesthetic correction of morphological defects; the effect resulting from the use of botulinum toxin becomes evident two or three days after injection. In addition, there is a gradual improvement in texture resulting from the stimulus exerted on fibroblasts by calcium hydroxyapatite. However, the effect of substance infiltration is transient, lasting from 4 to 12 months. Side effects are generally minimal if the injection has been correctly executed. Occasionally, swelling and small hematomas may appear at the injection site, which resolve within a few days.
Conclusions – This procedure is simple and safe. The results are absolutely effective, as is the degree of patient satisfaction, who can immediately return to their work and social activities. 1-3 sessions are necessary. The author presents his experience gained since 2009.
Afternoon workshop: Title "Peri-Oral and Facial Aesthetic Rejuvenation – Laser treatments that enhance cosmetic dentistry using the existing dental hard and soft tissue laser"
There is one hard and soft tissue dental laser on the market that was designed with the modern dentists in mind. Beside its well-known efficacy in hard and soft tissue ablation, periodontal treatment and the famous photoacoustic effects used in endodontics, vital and non-vital tooth bleaching, flapless crown lengthening for gummy smile reduction and gum depigmentation. Peri-orally, the aesthetic applications of this laser offer dentists an alternative to cosmetic injectables in lip volume enhancement, non-invasive lip lift, reduction of smoker lines and nasolabial folds. The available options of different pulse widths and many aesthetic handpieces together with patent technologies, the whole face can be rejuvenated from dermis tightening to pore and vascular/rosacea reduction, fractional skin peels, to eye and brow lift, and more. Integrated treatment planning and legal responsibilities will be discussed in the lecture at the Congress.
This workshop is suitable for those who want to find out more about the aesthetic capabilities this hard and soft tissue laser can offer or those who are new to this laser and want to explore its potentials in the aesthetic field. For those who are already familiar with this laser, it may be an opportunity to ask questions and enhance some knowledge.
Disclaimer: Dr Linhlan Nguyen is a Clinical Expert and Lecturer of the Laser and Health Academy. She is also a Visiting Professor of the Post-Graduate Masters in Laser Dentistry Faculty at the Catholic University of the Sacred Heart of Rome, Italy. She speaks from her personal experience and has no financial interests in the laser company.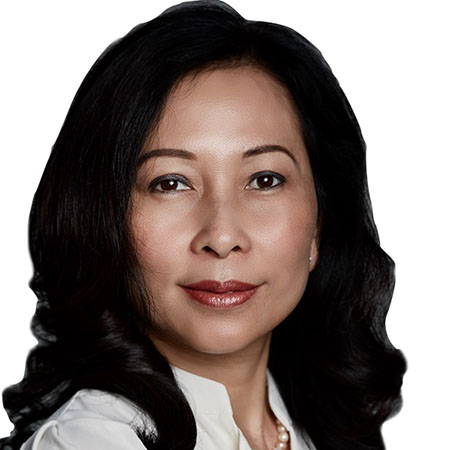 Curriculum Vitae
Dr. Linhlan Nguyen completed her Bachelor of Dental Surgery from the University of Sydney in 1996.
She is a Fellow of the International Congress of Oral Implantologists (2015), the International Academy of Dental Facial Esthetics (New York 2016).
She completed the mastership in Laser Dentistry at Laser and Health Academy (2017) and she completed the Master of Science degree in Laser Dentistry, at Catholic University of Rome – Italy (2019- 2020).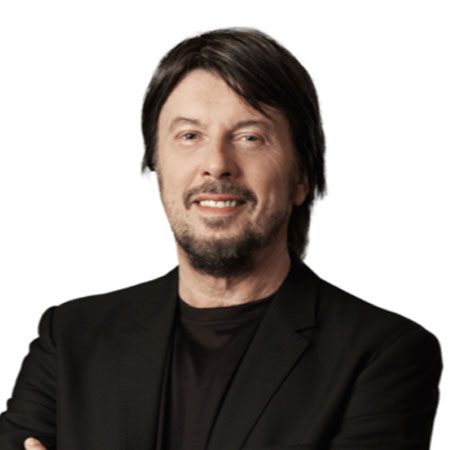 Curriculum Vitae
Dr. Giorgio Astolfi graduated in Medicine and Surgery and specialized in Internal Medicine at University of Parma (1986).
From 1981 to 1998 worked at Niguarda Hospital of Milan as medical assistant. Since then he worked in private practice focusing on Dermatology and full body Aesthetics.
Speaker at most important national congresses (Agorà, SIES, SIME, ASPEM, IPAM, ICAMP), he is Professor at ICAMP College.