LASER PEDIATRIC DENTISTRY
This intensive 2-days course offers a wide spectrum of new information and knowledge on the use of innovative technology in Pediatric Dentistry.
You will be able to go back to work on Monday and begin providing no-shot, laser pediatric dentistry with confidence.
You will learn the validated protocols to properly diagnose tongue tie, how to precisely release the frenum with any laser, correctly, and the critical importance of timing the surgery working with a team for ages 0-18.
Laser Physics
The why and how of 5 different types of lasers
Lingual and Labial Frenums
Frenum inspection: validated diagnostic tools
Lingual and Labial Frenums
Precise surgical training for predictable outcomes
Dual Wavelength Release
When-why-how
Non-surgical laser approach to scarred frenums
The power of Light
Hard Tissues, All Pediatric Restorative Procedures
COURSE TOPIC :

LASER PEDIATRIC DENTISTRY
DATE :

January the 26th and the 27th, 2024
LOCATION COURSE:

Kidstown Dental
27110 Cinco Ranch Blvd. Ste 900 Katy, TX 77494
COURSE AGENDA :

Please download the PDF file and get in touch with our Secretariat.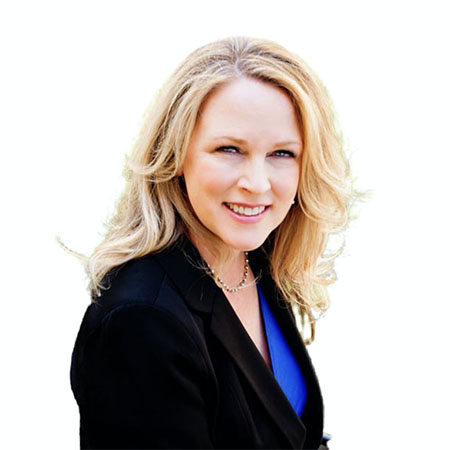 Curriculum Vitae
Dr.Amy Luedemann-Lazar is the founder and owner of Kidstown Dental where this course will be hosted. She graduated magna cum laude in 1990 from her undergraduate studies of Nutrition and Psychology. She obtained her Doctor of Dental Surgery degree in 2005 from the University of Texas School of Dentistry at Houston. She then traveled to Seattle, Washington where she received her Pediatric Specialty Training and a Masters degree from the University of Washington and served as chief resident in her final year. After completing her formal training, she was invited to be an attending at Seattle Children's Hospital and Regional Medical Center. There she served on the craniofacial team there and worked extensively with children who had special healthcare needs. Additionally, Dr. Luedemann served as an Acting Assistant Clinical Professor at the University of Washington. In this role, she provided lectures and clinical teaching.
Dr. Luedemann is a diplomate of the American Board of Pediatric Dentistry, a founding member of the Academy of Applied Myofunctional Sciences, and an active member in multiple professional organization that promote advanced technologies and integrative care for the pediatric population. Dr. Luedemann is the recipient of the 2019 "Centres of Light Award for Interdisciplinary Leadership in Advancing Medicine via Myofunctional Sciences" She has practiced "no-shot", atraumatic, laser pediatric dentistry since 2009. She has lectured around the US on the topics of frenectomy, laser pediatric dentistry, LAFTR (laser assisted functional therapeutic release), laser neural therapy, and the importance of interdisciplinary care.
Curriculum Vitae
Graduated with a Bachelor of Dental Surgery from Otago University, New Zealand in 1984.
Fellow of the International College of Continuing Dental Education in Orthodontics. Graduated with the LA&HA Masters in Laser Dentistry in Slovenia in 2018.
Graduated from the Universita Cattolica del Sacro Cuore in Rome with a Masters of Science in Laser Dentistry in 2020.
Secretary of the International Academy of Innovative Dentistry (IAID).
Adjunct Professor Universita Cattolica del Sacro Cuore in Rome
Board member of ASTOT (Australasian Society for Tethered Oral Tissue)
General Practice dentist in Melbourne, Australia with a passionate interest in airway and removal of frenal restrictions in all age groups employing a collaborative approach.
Active member of IATP ( International Affiliation of Tongue-Tie Professionals), the Academy of Laser Dentistry, the ITI (The International Team for Implantology), the Australian Society of Endodontology, Australian Prosthodontic Society, the Society of Occlusal Studies, Australasian Sleep Association, and the Australian Osseointegration Society.
PUBLISHED ARTICLES
Short lingual frenum in infants, children and adolescents. Part 1: Breastfeeding and gastroesophageal reflux disease improvement after tethered oral tissues release
Dec 2020 DOI: 10.23804/ejpd.2021.21.04.10
Short lingual frenum in infants, children and adolescents. Part 2: Lingual frenum release. Functional surgical approach Jan 2021 DOI: 10.23804/ejpd.2021.22.01.09
Bottle-feeding and gastroesophageal reflux disease improvement after restrictive tethered oral tissues release.Eur J Paediatr Dent. 2023 Mar 28. doi: 10.23804/ejpd.2023.1817.
Co author of the chapter "Classification and management of restrictive frenulums of infants and children" in the publication "Maternal and Child Dentistry" (In Italian) 2021
Interests outside my professional life include a love of spending time with my wife, 3 daughters, motorcycling, travel , watching sport, good food and wine and time with friends.
Course fees
IAID Affiliate Member € 2,352
Non IAID Member € 2,502
Non IAID Member, please complete your Affiliate membership form and payment of  € 102 to complete your Affiliate membership.
This will allow your participation in the course for the total fee of € 2,352
Requests to withdraw from the course  made in writing no less than 14 days before the start of the course, will have 70% of the course fee refunded.
30% of the course fee will be withheld but can be used in the following 12 month period for the same IAID course. After this time the 30% fee will be forfeited.
Requests received less than 14 days before the start of the course will have 70% of the course fee refunded.
There will be a non refundable 30% fee for this cancellation.
ONSITE SECRETARY


Kidstown Dental Katy, TX 77494
Phone: +1 281-394-7040
IAID SECRETARY


For payment issues please contact: