CORSO FELLOWSHIP LASER DENTISTRY
Questo corso rappresenta un supporto completo per iniziare l'utilizzo e perfezionare le diverse tecniche laser in Odontoiatria.
Relatori tra i più esperti a livello internazionale tratteranno tutte le tematiche odontoiatriche dove è applicabile la tecnologia laser.
Verranno eseguiti casi clinici "live" e sessioni di esercitazione pratiche, abbinando anche l'utilizzo di altre tecnologie innovative.
Il completamento del corso con il superamento dei test finali di valutazione viene riconosciuto dall'Università Cattolica del Sacro Cuore di Roma, come propedeutico all'ingresso al corso Master in Laser Dentistry, che si terrà presso il Policlinico Universitario A.Gemelli in Roma nel 2023.
50 CREDITI ECM richiesti
I crediti ECM verranno assegnati, dopo il superamento dei test
a risposta multipla, solo a chi avrà completato l'intero
Corso FELLOWSHIP
Fisica del laser
Conoscere e sapere scegliere le diverse lunghezze d'onda disponibili per le ottimali applicazioni nella clinica quotidiana
Conservativa
Apprendere le tecniche per la rimozione della carie con il laser senza anestesia e per l'incappucciamento pulpare
Endodonzia
Conoscere e sapere utilizzare le diverse tecniche laser di decontaminazione e l'utilizzo nella chirurgia endodontica
Paradontologia
Sapere integrare le diverse lunghezze d'onda nel moderno piano di trattamento e mantenimento della malattia paradontale e peri-implantare
Odontoiatria Infantile
Apprendere le procedure semplificate di pulpectomia e di chirurgia funzionale del frenulo linguale e labiale
Patologia Orale
Apprendere i protocolli diagnostici e operativi per la rimozione laser delle lesioni dei tessuti molli del cavo orale
LLLT
Sapere utilizzare i laser idonei per la fotobiomodulazione in diverse situazioni cliniche
Estetica Facciale
Apprendere le tecniche di foto-ringiovanimento, foto-bio-modulazione e di rimozione dei difetti estetici vascolari e delle macchie cutanee
OSAS
Sapere riconoscere, diagnosticare e curare la diverse forme di apnea ed il russamento
PARTNER Corso IAID ITALIA
[logocarousel id="224173"]
CORSO :

FELLOWSHIP LASER DENTISTRY
DATE E SEDI :


Modulo 1
29-30 aprile 2022 – Milano
Studio Medico MEB Piazzale Luigi Cadorna 13, 20122
tel: 02 66668069
Modulo 2
16-18 giugno 2022 – Cornate d'Adda (MB)
Poliambulatorio Belvedere Via Volta 33/35, 20872
tel: 039 6060536
Modulo 3
15-16 settembre 2022 – Roma
Studio Berna Via Montesanto 10a-12, 00195 Roma
tel: 06 37352939
Modulo 4
13-15 Ottobre 2022 – Roma
Studio inLaser Piazza F.Cucchi 3, 00152
tel: 06 5809315 – 06 5815190
PROGRAMMA DEL CORSO :

SOLO PER I MEMBRI IAID È POSSIBILE LA PARTECIPAZIONE AI SINGOLI MODULI IN AGGIUNTA ALLA GIORNATA INIZIALE DEL MODULO 1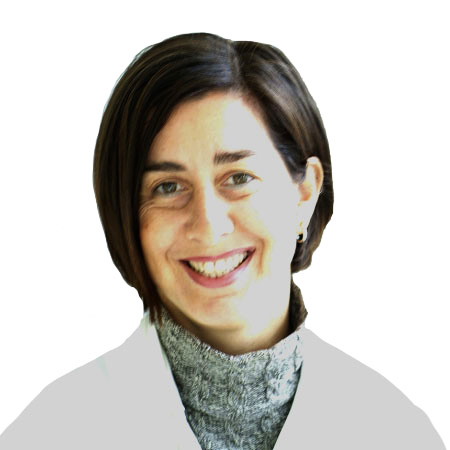 Dr. Adj.Prof.
Marina Consuleo VITALE
Curriculum Vitae
Dr. Ass.Prof.Marina Consuelo Vitale graduated in Medicine and Surgery (1986) and specialized in Stomatology and Orthognathic Therapy in University of Pavia (Italy).
She specialized in ""aser assisted oral surgery" at University of Paris V (France), where she carried on research in laser applications, working with professors Jacques and Françoise Melcer. Lecturer in the proficiency course "Laser in Dentistry" at University of Florence and Professor in the International Master of "Laser in Dentistry" at University of Genova, in "Master de Odontologie Laser" at University Sophie Antipolis in Nice (France) and in EMDOLA Master at University of Parma, she is currently Professor of Paediatric Dentistry, Community Health Dentistry and Medical Techniques applied in Paediatric patient in School of Dentistry, School of Hygiene and School of Specialization in Orthodontic at University of Pavia.
She published many papers in Italian and International scientific journals and she lectured in several National and International Congresses all over the world. Since 1990 she is active member of World Federation for Laser Dentistry (WFLD), of Italian Society of laser in Dentistry (SILO) and of Italian Society of Paediatric Dentistry (SIOI). She is member of the Executive Board in WFLD – European Division and SILO.
Curriculum Vitae
Graduated with honours in Medicine and Surgery and specialized in Dentistry at Rome University "La Sapienza".
Dr. Berna carried out and authored several researches, clinical scientific articles on histology, microanalysis, scanning electron microscope and micro-radiography on laser effects of different wavelength emissions such as CO2, ArFI, XeCI, Nd:Yag, Diodo, Er:Yag, Er,Cr:YSGG.
In 2002 Norberto Berna, using Er,Cr:YSGG laser on bone tissue, first performed, an osteogenesis distraction, a maxillary sinus augmentation osteotomy and crestal split, using only the laser.
In 2003, he registered his method patent, where the use of drill in osteotomy implant is completely replaced by laser light. This method makes sure that the performance during an operation is bound no more by drill geometrical shape used for it so far, permitting so as to insert oval press fit implants in order to augment the contact surface between bone and implant and improve prosthesis emergency profiles. Recently developed together with IDC (Lucca, Italy) the design of new oval dental implants and not only that they can be inserted despite the asymmetrical shape even with traditional tools with specific tips.
He achieved the Master in Odontoiatria Legale e Forense Università Guglielmo Marconi, Roma.
Recently, Dr.Berna is acting as Scientific Coordinator of the Master in Laser Dentistry, at Università Cattolica del Sacro Cuore, Rome, Italy. Dr Berna, maintains his private dental practice in Rome.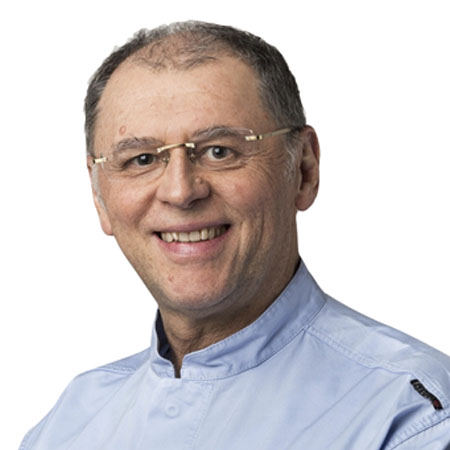 Dr. Adj Prof.
Rolando CRIPPA
Curriculum Vitae
Dr. Adj.Prof. Rolando Crippa graduated with honours in Medicine (1984), accomplished the specialization degree in Maxillofacial Surgery at the University of Milan (1986) and a Post Graduate certification in Implantology at New York University College of Dentistry.
He is Director of the Oral Pathology and Laser Therapy Department at the Italian Stomatologic Institute. He is Adjunct contract Professor of CLSOPD University of Genoa (UNIGE). He is Author of several national and international scientific articles and of books in Oral Pathology and Laser Therapy.
In 2017 he obtained the National Scientific Qualification for sector 06 / F1, Odontostomatological diseases, as a Second band Professor in Italy.
Dr. Adj Prof.
Giovanni OLIVI
Curriculum Vitae
Dr. Adj. Prof. Giovanni Olivi will be traveling in from Rome and is an internationally recognized leader in laser dentistry.
Dr. Olivi graduated cum laude in Medicine and Surgery (MD) at University of Rome "La Sapienza" and specialized cum laude in Dentistry at University of Rome "Tor Vergata".
In 2002 He completed the postgraduate laser course at the University of Florence, in 2004 He achieved the laser certification from ISLD, in 2006 the Advanced Proficiency
from the Academy of Laser Dentistry and in 2009 the Master status also from the ALD.
Giovanni.Olivi is the 2007 recipient of the "Leon Goldman Award" for clinical excellence from ALD. Active member of the ALD (Academy of Laser Dentistry) as well as of SIE (Italian Society of Endodontics), of SILO (Italian Society Laser in Dentistry) and SIOI (Italian Society of Pediatric Dentistry).
He lectured worldwide in the field of Laser application in Dentistry. Dr Olivi is Author of over 70 articles on pediatric and laser dentistry topics and Author of the books "Laser in Dental Traumatatology" (in Italian, 2010 – Ed.Martina, Bologna-Italy); of "Pediatric Laser Dentistry: a user's guide" (in English, 2011 – Quintessence Publ.,Chicago-USA); of "Laser in Restorative Dentistry": a practical guide and "Laser Application in Endodontics: scientific background and clinical applications" published by Springer-Verlag GmbH, Berlin, Germany in 2015, also published in italian by TUEOR, Torino. Giovanni Olivi practices Endodontics, Esthetic and Pediatric Dentistry in Rome, Italy.
Costo del corso
Per i Membri affiliati IAID € 3.000+IVA
Per i Non Membri IAID € 3.200+IVA
Quota associativa IAID 2022-2023 € 100
---
SOLO PER I MEMBRI IAID È POSSIBILE LA PARTECIPAZIONE AI SINGOLI MODULI IN AGGIUNTA ALLA GIORNATA INIZIALE DEL 29 aprile 2022.
MODULO 1
29-30 aprile 2022 – Milano – 700€+IVA
MODULO 2
29 aprile 2022 – Milano | 16-18 giugno 2022 – Cornate d'Adda (MB) – 1.300€+IVA
MODULO 3
29 aprile 2022 – Milano | 15-16 settembre 2022 – Roma – 1.000€+IVA
MODULO 4
29 aprile 2022 – Milano | 13-15 ottobre 2022 – Roma – 1.300€+IVA